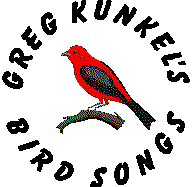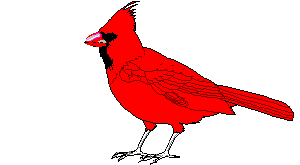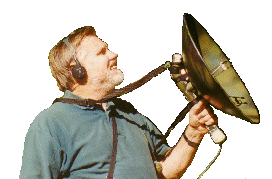 A Web page dedicated to the recording of Bird vocalizations with simple, inexpensive equipment.
---
This is a collection of bird songs I have recorded , together with sonograms that were created from them.
I have used cassette recorders that are readily available commercially and microphones that I have constructed from inexpensive parts. I do not claim these recordings to be of the highest quality but they are good enough for bird identification.
I hope this web site will encourage other people to use this minimalist approach to get started recording bird songs. Comparing it to photography I consider it the "Brownie" method as compared to the "Leica" method of recording. I believe we can all agree that both methods of photography, and likewise sound recording, have their place.
The songs have been digitized at a rate of 15,000 - 22,000 samples/second in 8 bit, monaural WAV format.
---
A discussion of sonograms and how to make your own.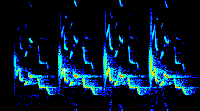 ---
On most pages I have included as background art from the Cornell rare manuscript collection to show relevant work of Louis Agassiz Fuertes , a prolific wildlife artist of the last, and the beginning of this century.
The thumbnail pictures of birds are from paintings by Louis Agassiz Fuertes held by The New York State Museum in Albany, New York.
---
Breeding maps links are from the Northern Prairie Science Center and represent the data collected by the USFWS/CWS Breeding Bird Survey (BBS) 1985-1989.
---
For information about the sound files, or to comment about them, contact me at:
---
Gregory J. Kunkel
Revised 05/23/05 07:48:16 AM